My account Cart
Welcome! Register or Login
Medical School Personal Statement Examples
Hello everyone,
Due to popular demand, we would like to give you several medical school personal statement examples. I'd like to say, when the first sample essay was written, the advice back then was a little different, with less emphasis on anecdotal experiences.  If I had to rewrite it, that's the first place I'd look to change things, as I definitely think that my essay is lacking in that regard. Likewise, though I do speak like I write much of the time, I probably could have gotten away without sounding as pretentious as I come off at times in this essay. On a more personal note, I'd rewrite the section that begins with "Life is not about you" to more accurately describe what I believe these days.
To be honest, a lot of this essay's weak points boils down to my fear of receiving feedback and criticism. If I had to do it again, I would've written many more drafts, and gotten it professionally reviewed by others -not just for my grammar and spelling, but for content. Bottom line, by no means is it perfect, but we at Motivate MD think this essay gives a pretty good place to start regarding the structure and organization of any personal statement.
If you're interested in learning more about opportunities to learn from our mistakes and get a review, you can check that out  here . And if you're interested in learning to edit the Motivate MD-way and help the next generation of doctors find their voice, feel free to reach out to myself or the rest of the team using your favorite method. Okay, enough lollygaging – on with the show…
Matt's Personal Statement
Reading through mission statements of various medical schools, I have discovered an enthralling question: Is medicine science or art? I find this discourse of disparate viewpoints interesting because of a similar battle that has played out in my own mind between the head and the heart. Medicine is where I belong as it provides an avenue between these two raging forces unique to any other field I have found. A career as a clinician is precisely the symphony of problem solving I crave and the opportunity to love humanity I long for, making it the perfect life for me.
My initial attraction to medicine during high school came from my inquisitive nature, a desire to solve puzzles. I enjoy the thrill of mastering a topic, and then either revealing how the pieces fit to others, or using my newfound expertise in the application of solving new problems. Thus, it's no wonder that I found medicine invigorating. It provides an endless depth of knowledge to plunder, and the opportunity to utilize that material in new situations.
Previously, I saw the human machine as something I could solve and repair if I knew enough. This has driven me to seek out opportunities to understand the deep mechanistic nature of the body. I wanted, and still want, to understand medicine at its most basic level, and then apply that knowledge to fixing diseases. Because of this desire, I have continued to seek out medical knowledge in my own time, through reading and research at school.
Need help writing the perfect personal statement?  Let our experts help…
Ultimate Acceptance Package

Quick View

Sale!

Select options

Quick View

Personal Statement Review

Quick View
Admittedly, this first attraction to medicine was misguided and born of selfishness. I saw my future self as a medical Sherlock Holmes-the smartest person in the room disseminating my own cleverness from on high to solve a medical problem. I had only a mild interest in the artful, human, side of medicine. This intense passion to solve problems I now see is not itself inherently wrong and will indeed serve me well in medical school, but such a desire must be tempered by the heart.
When I arrived at college, my concept of the world, and with it medicine, was completely rearranged. Living in close community, I soon realized a simple, but important Truth: Life is not about you. It isn't even about each other on an individual level. It's about how people connect and intersect on the whole and effect change for their fellow man. This perspective shift drastically changed how I lived at school. Now I had a desire to serve others and participate in my activities precisely to do so.
I also shifted how I understood medicine. Medicine, it seemed, was not the cold calculation of Holmesian deduction to fix diseases as I once believed, but the art of understanding, navigating, and mitigating human pain in whatever form-physical, emotional, psychological- via the conduit of scientific understanding. While the science of medicine first attracted me to the field, it is the desire to practice the art of medicine that has continued to propel me towards a career as a physician.
My understanding of medicine as an art and a science and my desire to pursue both have only grown stronger as I have become a patient myself. Last summer, I became very ill, and spent most of my summer asleep, in the bathroom, or at the clinic, only being diagnosed with ulcerative colitis at the end of July. In such a vulnerable position, I experienced first-hand that importance and impact of medicine as art and science. Dr. Hallak, my gastroenterologist, treated not just my illness, but the fear and pain I possessed, and for that I am forever grateful (and fortunately, also healthy).
Likewise, Dr. Hallak graciously taught me about my disease on a mechanistic level, demonstrating that he understood the science of medicine as deeply as I had hoped a clinician would. Thus, I was assured that a career as a clinician could sate my scientific hunger as well. In Dr. Hallak I clearly saw that I did not have to compromise between my desire to understand the human body as a machine, and my need to serve others and effect change in their lives. When I think of the type of physician I want to be, I know that I want to follow Dr. Hallak's example and live a life using science to not simply fix disease, but to heal human pain.
Because of these experiences, I believe that medicine is precisely this: the application of knowledge of both humankind- our hearts, souls, minds, and bodies- and human disease towards the eradication of human pain. In this definition, I have found a means to navigate the tricky space between medicine as science and art, between my inquisitiveness and the earnest longing to benefit others, between the head and the heart. I am confident that in my future career as a physician I will be able to fulfill these two desires.
Furthermore, I believe that my perspective on medicine, one that unifies art and science, is necessary for the evolving landscape of medicine. With the advent of new technologies, future physicians will be called to new roles. It is only by understanding and synthesizing the disparate halves of medicine that we as future physicians can fulfill these new, unknown roles. It is my hope that I might bring a fresh perspective to the field of medicine, and bring a positive impact not simply for my own sake, but for all the patients I will have in the future.
Let Our Experts Help You Create A Memorable And Effective Personal Statement…
Let Our Experts Help You Create Memorable And Effective Personal Statements, Extracurricular Essays, and Secondary Essays!

Learn More
HOME
BLOG

▼

All Posts
Pre-Med Blog
Medical Student Blog

RESOURCES

▼

Medical School Personal Statement Examples
Med School Predictor
MCAT Question of the Day
Motivation

SERVICES

▼

All Services
Ultimate Acceptance Package
Personal Statement Review
Extracurricular Essays Review
Secondary Essay Review

ABOUT

▼
We use cookies to make wikiHow great. By using our site, you agree to our cookie policy .
Okay
&#10006
Edit Article
How to Write a Personal Statement for Medical School
Three Methods: Choosing a Topic for your Personal Statement Writing Your Essay Preparing Your Essay for Submission Community Q&A
Your personal statement is your ticket to getting an interview at your chosen medical school. Good medical schools are extremely competitive, so it's extremely important to write a compelling essay. The admissions board can't tell everything about you from your grades and test scores alone – they want to know about your character, your strength, who you are as a person. The purpose of the personal statement is to fill in those gaps.
Steps
Choosing a Topic for your Personal Statement

1

Make a list.

Write down all your hobbies, volunteer projects, classes you've taken, and similar experiences. Think about your experiences with each, and come up with several different options before choosing one to write about.

[1]

When brainstorming, write down every idea you have – even if it seems silly at the time. Sometimes those odd thoughts can inspire a great idea.

2

Discuss a pivotal point. Find a moment when you had to make a choice. Explain why you made that decision, and why your choice illustrates the kind of person you are, or want to be. [2]

3

Make it relevant. Choose an incident or a period in your life that explains why you want to go into medicine. You could describe the person who inspired you to become a doctor, or talk about the specific moment when you decided to become one. [3]

4

Choose a common theme, if you're stuck.

If you don't have an original theme that you really want to work with, it's okay to go with the tried and true. Many medical school personal statements are based three common themes. Then flesh out your essay with original details that are specific to you – you can't afford to be boring.

[4]

Why you want to be a doctor
Why you are an extraordinary person
Why you are completely qualified (for medical school, or for the medical profession)

5

Avoid being too sentimental.

Avoid overly personal topics such as a romantic breakup, your parents' divorce, or a relative's illness. Choose a subject you can discuss openly without resorting to melodrama or cliché.

[5]

Your essay does not need to be really heavy and serious, or describe an event that few people have experienced.
The central theme of your essay can be light. It just needs to illustrate the points you are trying to get across. [6]
Avoid discussing the death of a beloved grandparent who was a doctor. Instead, explain how you were inspired by interactions with their patients during a summer internship at their office.
Avoid discussing how you dressed up in scrubs for Halloween in 3rd grade – your early childhood dreams have little bearing on whether you are right for medical school, now. Instead, you might talk about how you learned the value of hard work and attention to detail by restoring a boat with your father last summer.

6

Avoid controversial topics.

Since you don't know exactly who will be reading your essay, or what their personal politics or beliefs may be, it's best to stick to neutral topics. If you do mention something that is potentially controversial, make sure your tone is neutral and you aren't being preachy or judgemental.

[7]

Avoid discussing politics or religion, because you don't know the views of the person who will be reading your essay.
Try to avoid any subject that commonly makes people angry or defensive.

7

Read sample statements. If you need inspiration, there are many sources online that have sample statements you can look at. Just be sure your statement is your own work, and isn't too similar to something you've read. [8]
Writing Your Essay

1

Use active voice and clear language.

You are trying to show the school who you really are, so try to use a natural tone when writing.

[9]

Use the active voice as much as possible.
Don't be too casual. This is a professional academic paper, not creative writing.
Don't be too stilted. When you're finished writing, go through and change any words you've chosen that you wouldn't ordinarily use.

2

Consider your audience. When writing, bear in mind that many people will probably read your personal statement. Medical school admission decisions are usually determined by a board or committee made up of professors, school administrators, and local doctors. Imagine your essay as seen through their eyes. [10]

3

Grab your readers' attention right away.

The person reading your personal statement will probably be reading dozens of others in the same day. Be sure yours stands out from the crowd and gets noticed.

[11]

Imagine you are advertising yourself. List all your "selling points."
Put the most impressive information at the beginning.

4

Show, don't tell.

Personal statements are best when you include concrete actions rather than abstract descriptions. Instead of describing your personal moral code, give an example of a specific incident when you acted on principle.

[12]

Think of the "interest equation" when writing: personal experience + specific details = interesting. [13]

5

Avoid jargon. Resist the urge to show off the medical knowledge you have already acquired by using technical terms. Not everyone reading and judging your essay will be a medical professional. [14]

6

Avoid being overly modest.

If you don't like to boast, or feel uncomfortable talking about yourself, you'll need to put aside those feelings. The whole point of the exercise is to make yourself look good.

[15]

This can be tricky, but you need to find the right balance between confidence and humility. You don't want to come across as boastful or arrogant.

7

Don't hold back. Your statement needs to be an expression of who you are – how your mind works and what you believe in. Be as honest as you can in your statement, so you will expose your true character. [16]

8

Avoid making excuses. Unless there is something on your permanent record that you feel requires an explanation, avoid making excuses in your essay. Play to your strengths, don't point out your inadequacies. [17]

9

Avoid opening with a quote. Resist the urge to begin your essay with a quote from your favorite author or scientist – it will just sound pretentious. The admissions board wants to hear what you have to say, not what a famous person had to say. [18]

10

Avoid clichés.

When writing your essay, avoid using overused phrases that sound trite. This comes across as lazy writing and poor use of language.

[19]

Common clichés include: "a clean slate," "a thirst for knowledge," "go the extra mile," "as luck would have it," and "it goes without saying." If you aren't sure if something is cliché, it's best to avoid it.
Preparing Your Essay for Submission

1

Understand the purpose of the personal essay.

Schools are looking for very specific things when they read your personal statement. Make sure your submission succeeds in illustrating the qualities the advisory committee is looking for.

[20]

Proven achievements
Critical and analytical thinking skills
Language and writing skills appropriate to this level of education
Evidence that you'll be a successful medical student
Evidence that you'll be a good doctor

2

Follow instructions to the letter.

Each school has its own requirements for writing your personal statement. Find out what they are, and follow them to the letter. Ignoring even a small detail will make you appear careless and unprofessional, and therefore a poor candidate for medical school.

[21]

Be sure your essay is the appropriate length by using the "Word Count" function in your word processing program.
If you are applying through the American Medical College Application Service (AMCAS), there is a 5,300 character maximum limit. This is about one and a half pages, single spaced. [22]

3

Use standard formatting.

If the school lists specific formatting guidelines, use those. Otherwise, you can use standard formatting to create an essay that is easy to read on the page.

Type your statement single-spaced. Double space between paragraphs.
Leave at least 1" margins on both sides, top, and bottom.
Use a 12 pt. standard font such as Helvetica or Times New Roman.
At the top of the page, center the title of your essay if you have one, or simply type "Personal Statement." You can also include your name, if you wish.

4

Think about your interview. If your essay impresses the board, the next step will most likely be a personal interview. Since you will probably be asked to discuss your essay, be sure you've written about things you will want to talk about during the interview. [23]

5

Prepare to defend it. Go through your essay, and be certain you can defend every point. Try not to exaggerate your accomplishments, and don't pad your statement with fictional details. The school may verify the information you provide, especially if your essay seems too good to be true. If you're caught in a lie, you will definitely not be admitted. [24]

6

Get feedback.

When you finish your final draft, ask a few people to read your essay and give you their honest assessment. Ask a favorite professor, a current medical student, or your doctor.

[25]

Don't ask too many people to read it, or you may end up with too many conflicting opinions.
Community Q&A

Ask a Question
200 characters left
Include your email address to get a message when this question is answered.
Submit
Already answered
Not a question
Bad question
Other
Video
By using this service, some information may be shared with YouTube.
Tips
Don't rely on spell check alone. For example, "pubic" is spelled correctly and won't be picked up on spell check if you meant to type "public."
Take advantage of your college's writing center. They don't judge content, but they can pick up on grammar errors that many people wouldn't.
Warnings
Don't delete or lose your statement. Many schools will base interview questions around your personal statement, and it will look very bad if you can't remember what you wrote.
Edit
Related wikiHows
How to
Write a Conflict of Interest Statement
How to
Write a Good Medical History
How to
Write a Personal Statement for Grad School
How to
Write a Personal Statement for an Undergraduate Application
How to
Write a Personal Statement for Law School
How to
Write a Personal Statement
How to
Write a Scholarship Essay on Leadership
How to
Write a Motivation Letter
How to
Write an Effective Statement of Purpose
How to
Write a Winning College Scholarship Essay
How to
Write a Nursing Personal Statement
How to
Write a Personal Interest Statement
Sources and Citations
↑

http://ocs.yale.edu/content/writing-personal-statement-medical-school

↑

http://ocs.yale.edu/content/writing-personal-statement-medical-school

↑

http://ocs.yale.edu/content/writing-personal-statement-medical-school

↑

http://www.studentdoctor.net/2007/06/before-you-write-your-personal-statement-read-this/

↑

http://ocs.yale.edu/content/writing-personal-statement-medical-school

↑

http://www.studentdoctor.net/2007/06/before-you-write-your-personal-statement-read-this/

↑

http://www.kaptest.com/mcat/medical-school/medical-school-personal-statement

↑

http://www.mcw.edu/Medical-School/Current-Students/Academic-Support-Services/Sample-Personal-Statements.htm

↑

http://www.princetonreview.com/med-school-advice/medical-school-personal-statement

↑

http://www.studentdoctor.net/2007/06/before-you-write-your-personal-statement-read-this/

↑

http://www.studentdoctor.net/2007/06/before-you-write-your-personal-statement-read-this/

↑

http://ocs.yale.edu/content/writing-personal-statement-medical-school

↑

http://www.studentdoctor.net/2007/06/before-you-write-your-personal-statement-read-this/

↑

http://www.studentdoctor.net/2007/06/before-you-write-your-personal-statement-read-this/

↑

http://ocs.yale.edu/content/writing-personal-statement-medical-school

↑

http://ocs.yale.edu/content/writing-personal-statement-medical-school

↑

http://www.kaptest.com/mcat/medical-school/medical-school-personal-statement

↑

https://www.oxford-royale.co.uk/articles/analysis-personal-statement.html

↑

http://www.be-a-better-writer.com/cliches.html

↑

http://www.studentdoctor.net/2007/06/before-you-write-your-personal-statement-read-this/

↑

http://www.princetonreview.com/med-school-advice/medical-school-personal-statement

↑

http://www.kaptest.com/blog/med-school-pulse/2014/12/12/application-essentials-ii-the-medical-school-personal-statement/

↑

http://www.kaptest.com/mcat/medical-school/medical-school-personal-statement

↑

http://ocs.yale.edu/content/writing-personal-statement-medical-school

↑

http://www.princetonreview.com/med-school-advice/medical-school-personal-statement
Show more… (22)
Article Info
Categories: Application Essays | Medical School
Print
Edit
Send fan mail to authors
Thanks to all authors for creating a page that has been read 5,137 times.
Did this article help you?
Cookies make wikiHow better. By continuing to use our site, you agree to our cookie policy .
About This Article
1 votes – 0%
Click a star to vote
0% of people told us that this article helped them.
Quick Tips
Related Articles
How to
Write a Conflict of Interest Statement
How to
Write a Good Medical History
How to
Write a Personal Statement for Grad School
How to
Write a Personal Statement for an Undergraduate Application
Connect:
Facebook
Twitter
YouTube
Linkedin
The Admit Reality Admissions Consulting Blog
Home
Programs

COLLEGE
MBA
MED
LAW
MFA
AUDITIONS
GRAD
CAREER

Our Book
Testimonials
Contact

Contact Us
Media Contact
Map & Directions

Blogs

Our Blog
Video Blog
Podcasts

About

Why Us?
Our Team
Media & Press
Community
Resources
Buy Now!
Colleges Using Coalition App
Wednesday, June 20, 2018
Understanding Medical School Secondary Essays — Diversity
There are literally thousands of secondary essays put out by medical schools each and every year. But most of those essays can be subdivided into specific categories and dealt with in groups. In this blog, we're discussing the 'diversity' category.
DEFINITION OF THE DIVERSITY CATEGORY
Any medical school secondary essay which either asks how your unique experience as a part of a subculture has influenced the way you intend to approach medicine, OR how your exposure to a particular subculture has influenced the way you intend to approach medicine. The focus should be not on your particular opinions of the subculture, but rather on your lived experiences and how they landed on you, personally. Avoid attempts to universalize and reach beyond yourself — instead, stay focused on what you have directly experienced, and analzye how it has affected you.
EXAMPLES OF SECONDARY PROMPTS IN THE DIVERSITY CATEGORY
Mt. Sinai MD20171What makes you unique, someone who will add to the Mount Sinai community? (Suggested 250 words or less)250 words
New York University School of MedicineMD20173What unique qualities or experiences do you possess that would contribute specifically to the NYU School of Medicine community?2500 characters
Northwestern University Feinberg School of MedicineMD20176If you wish, use this space to provide more detail about your selections above and how you would bring diversity to the Northwestern community.250 words
Oregon Health & Science University School of MedicineMD20171What experience have you had that has given you insight into the patients you hope to eventually serve? 1500 characters
TECHNIQUE FOR ANSWERING THE DIVERSITY CATEGORY
Most people think they know what a diversity essay is — in their minds, they translate diversity to 'belonging to an ethnic or gender minority', figure out which box they think they fit into, and write accordingly. But this is a dramatic oversimplification of what elite medical schools mean by diversity.
You can write a diversity essay about any quality under the sun that is outside your direct control, for which you were silently judged, categorized, stereotyped or evaluated by others. Perhaps it's the area of the world you grew up in, the number of siblings you had, a disability you had to deal with, or simply how incredibly short you were! You can write about being poor, or even about being rich!
If you just can't think of anything at all that sets you apart, think again.
If you still can't think of anything at all that sets you apart, then you can write an essay about being exposed to diversity. This type of essay covers a discrete moment, or period, where you encountered a person or group of people belonging to any type of subculture which faces discrimination and prejudice. Exposure to diversity essays should be about how, over time, you grew to understand the deeper nature of your new friends' struggles, and … this is key … how you CHANGED because of it. No change, no essay. Change must be concrete — IE, something you actually did differently as a result of the experience.
One common failing of these types of essays happens when you feel like you have to show off or prevent yourself from looking bad by avoiding admitting anything you think might make you look insensitive. But without mistakes, there can be no growth — so if you want to write a great essay, your attitudes at the beginning must be markedly different from your attitudes at the end.
Another thing that makes a diversity essay really work is a strong focus on characters and settings. Giving detailed and interesting descriptions can really bring your essay to life on the page, plus, it shows you have really taken the time to think through your experiences.
***
Do you have more questions about this secondary essay, or about other secondary essays? Feel free to contact us and we'll be happy to help.
***
Photo by Fady Habib, Article by Forster-Thomas
Back
Previous Next
Calendar
Request A Free Candidacy Assessment
Recent Posts
Anxiety and your essays — how to beat your demons
Which Ivy League Colleges are Need-Blind, and Under Which Circumstances?
How to break into the film business as a cinematographer
Understanding Medical School Secondary Essays — Diversity
How to find your first internship — and kick its ass
Do you need a 515+ MCAT for medical school? Here's the truth
The 2018-2019 Common Application College Essay Prompts and Strategies
Don't play games with your early decision status
Don't wait until your early decision college results come in to fill out your regular decision applications
2017's top grossing directors — where do they come from?
Categories
2+2

(2)

2013-2014

(1)

2014-2015

(60)

2015

(1)

2015-2016

(22)

2016-2017

(16)

2017-2018

(4)

2018-2019

(1)

AAMC

(3)

ABA

(2)

accepted

(5)

admissions consulting

(252)

AFI

(1)

Aimee Barr

(1)

Amazon

(1)

Amherst

(1)

application consulting

(7)

Architecture

(4)

Arizona State

(1)

Asia

(1)

athletics

(1)

awesome admissions lists

(4)

B.Arch

(1)

Babson

(1)

bad

(1)

Bank of America

(1)

BBA

(2)

Ben Feuer

(22)

Berkeley

(3)

best practices

(4)

Best Practices Blogs

(26)

BFA

(2)

bloomberg businessweek

(9)

Boston

(1)

Boston College

(1)

brainstorm

(2)

Brookings

(1)

business

(4)

Business Insider

(1)

business school

(1)

campus visit

(5)

career consulting

(1)

Carey school of business

(2)

Carroll School

(1)

case study

(1)

Chapman

(1)

character and fitness

(2)

checklist

(2)

Chicago

(1)

China

(2)

clerkship

(1)

CMU Tepper

(2)

coach profile

(1)

Coalition

(1)

coding

(1)

Columbia

(4)

Columbia GSB

(3)

Columbia J-Term

(1)

common app

(11)

common application

(11)

Cornell

(2)

Cornell Johnson

(1)

Costco

(1)

Darden

(1)

Dartmouth

(2)

David Thomas

(6)

deadlines

(4)

debt

(8)

disruption

(1)

diversity

(1)

diversity statement

(2)

Doctor

(1)

Duke

(2)

early decision

(2)

educational consulting

(234)

eMBA

(1)

Emory

(3)

employment

(4)

entrepreneurship

(2)

ESADE

(2)

essay coach

(1)

essay writing tips

(3)

essays

(46)

ESSEC

(1)

Evan Forster

(32)

facebook

(1)

failure

(1)

family

(1)

Fareed Zakaria

(1)

federal courts

(1)

fellowship

(1)

film

(4)

film and television

(1)

film school

(3)

filmmaking

(2)

finance

(1)

financial aid appeal

(1)

financial aid offer

(1)

Fine Arts

(2)
Archive
August 2018 (1)
July 2018 (2)
June 2018 (2)
February 2018 (2)
January 2018 (1)
December 2017 (3)
November 2017 (2)
October 2017 (1)
September 2017 (2)
Contact
Forster-Thomas:
450 Lexington Ave – WeWork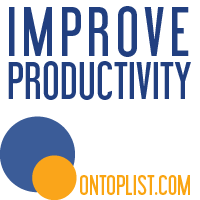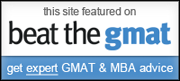 The GMAT/MBA Library | Add your site