15 Reflective Essay Topics to Inspire Your Next Paper
September 28, 2015
Do you remember the Mirror of Erised? You know… the one from Harry Potter and the Sorcerer's Stone–the one that shows you your deepest desire. Now imagine standing in front of that mirror. What would you see?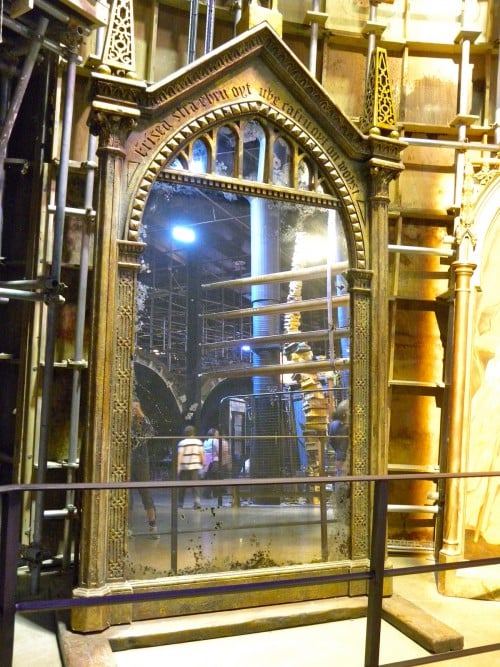 If you wrote an essay in response to that question, it would be considered–much like a mirror–to be a reflective essay. The choices of reflective essay topics are limitless. They can relate to yourself, your surroundings, events that have happened in your life, and hypothetical questions.
To get you started thinking about what makes for good reflective essay topics, I'll give you some tips and 15 real examples you can use for your own essay.
First of All, What Is a Reflective Essay?
I'm glad you asked!
A reflective essay prompts you  to analyze and write about your life, personality, and/or experiences. Reflective essays are much less academic than argumentative or analytical essays , and the structure of these essays can vary, but don't let that fool you. They still take a lot of effort, concentration, planning, and good writing to make it worthwhile for yourself and the reader.
So now that we have the technical definition out of the way, let's get to the good stuff!
What to Consider When Choosing a Reflective Essay Topic
Choosing just the right reflective essay topic can be a challenge, but here are a few guidelines to help you in that process.
Choose a topic on a subject you know.
Because reflective essay topics usually focus on some aspect of your life, it will be easier to write an essay about a topic that you have a lot of experience with. If you've never owned a pet, for example, don't choose a topic relating to your favorite childhood pet. This may sound like silly advice, but you'd be surprised at how many people don't follow it.
Pick a reflective essay topic that interests you.
You probably know a lot of information based off of both studying and personal experiences, and you could use that knowledge to write about something that completely bores you. But if you're bored when you're writing the essay, think about how your readers will feel. So, if possible, choose a topic that you can get excited about or emotionally attached to.
Pick a topic that you can approach from a unique angle.
This is especially important in college admissions essays (a large portion of which are reflective essays). Whether it be the admissions board or your instructor, your readers don't want to see the same answer that anyone else could have written. Picking a topic that allows you to write something unique will show off your personality and will be more interesting both to write and to read.
Now that you know the basics behind choosing your reflective essay topics, I'll give you some more concrete help. I divided the topics into three categories–self, events, and relationships.
5 Reflective Essay Topics about Yourself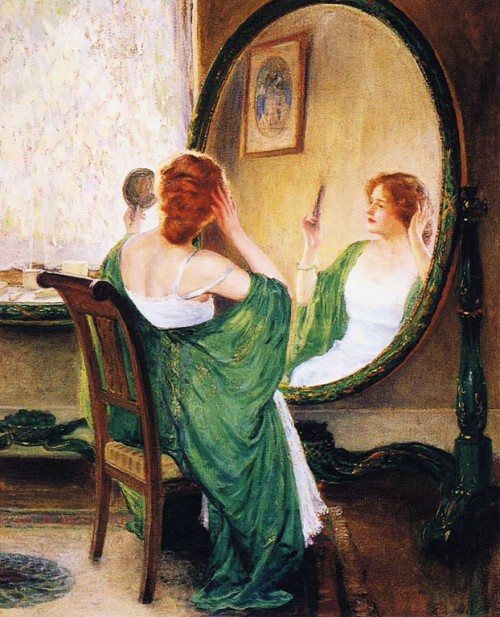 You are the person who knows you best, and that can make it both simple and difficult to write about yourself. When presented with these types of reflective essay topics, it's easy to think about a lot of different answers. Try to narrow your focus to just one response–the one that will really wow your readers.
How have you overcome adversity ?
What has been your greatest accomplishment to date?
What is your biggest fear ?
What would you consider to be your greatest weakness ?
What do you like most about yourself?
5 Reflective Essay Topics about Events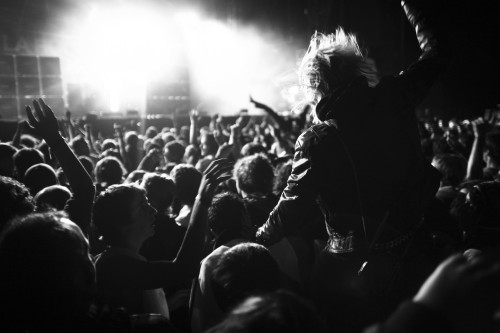 Events present a treasure trove of reflective essay topics to choose from. After all, life is just a series of events, and the ones that you remember most vividly are the ones that will make the best essays. When writing about events, vivid details can make the reader feel that he or she is right there with you. Try to include why the event is significant or what you learned from it.
Tell about your most exciting vacation .
What is your favorite holiday memory?
Tell of a time when you got lost .
What was your first date like?
What was your first job experience?
5 Reflective Essay Topics about Relationships with Others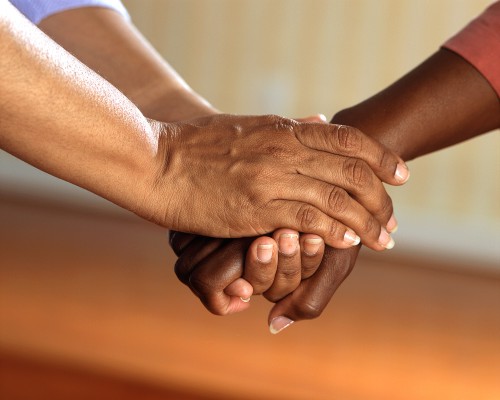 Life is not a journey you take alone. The bonds you build with other people affect the type of person you become. When writing an essay using these types of reflective essay topics, you'll want to show the interaction between you and the other person, and how the person has altered your life.
Who do you admire most ?
What is the most hurtful thing someone has said to you?
Tell of a time when you had to break off a friendship .
What is the top quality you look for in a friend?
Describe your relationship with a family member.
So What Are Reflective Essays Good for Anyway?
Writing a reflective essay is something you should work hard to perfect, not only to get a good grade in class, but for several other reasons:
As stated above, most college admissions essays are reflective. They want to know about you as a person and not just you as a transcript.
Reflective essay topics are similar to some of the questions you may be asked in a job interview, especially the topics about yourself. Writing about these topics gives you lot of practice, so when the time for interviewing comes, you'll be prepared and confident in your answers.
These essays let you learn more about yourself. Sometimes you may not know what your proudest moment was or what kind of influence someone has had on your life because you've never really thought about it before. Writing a reflective essay gives you a reason and a way to get to know yourself better.
So, you see, this is not just about academics, writing a reflective essay is one of those things you learn in school that actually has a larger purpose. And starting early will make your writing all the better.
Hopefully you are beginning to get a better grasp on how to choose from the endless types of reflective essay topics and maybe even a better idea of how to start writing your essay. If you're stuck, unsure, or just need an extra pair of eyes to check out your writing, the Kibin editors are always here to help.
Now, take a look back in that Mirror of Erised. You see yourself totally killing it on your reflective essay, don't you? Now it's time to make that a reality!
Psst… 98% of Kibin users report better grades! Get inspiration from over 500,000 example essays .
50 Finest Reflective Essay Topics
Date: June 9, 2016
Reflective Essay Writing Process
A reflective essay is a piece of academic writing aiming to examine, observe, and describe the progress of the writer's individual experience. When writing your essay, keep in mind, that you should focus on the deeper look at yourself, on your inner emotions rather than on the event itself. Make your reflective essay really "reflective" – reflect on your personality. The reader should have a clear picture of who you are and what has made you that way. If you hesitate or short on time, trust your essay to our essay writing in UK service
Reflective Essay Structure
A typical reflective essay structure is that of a five paragraph essay consisting of the introduction, the main body, and the conclusion.
Introduction. In this part of your essay, you present your thesis statement which should grasp the reader's attention, make them be interested in what you're writing about.
Main body. Dwell on your topic sentence in detail. This section usually contains three paragraphs, each one describing the event from its own perspective. Thus, the reader will get a volumetric picture of what was going on.
Conclusion. The task of the conclusion is to bring all the pieces of the picture together nicely. Write a brief summary of your main points and the overall takeaway from your reflection.
---
If you don't know how to write a reflective essay, here is the article that may help you:
What Is a Reflective Essay?
---
Read the list below to choose your reflective essay topic:
Top 50 Reflective Essay Topics
---
Topics about Relationships
---
1. The moment when your heart was broken.
2. The moment you realized you are in love.
3. What role has family played in your life?
4. Describe your biggest quarrel with younger (older) siblings.
5. The role of friendship in my life.
6. A person that changed my life.
7. The most hurting thing a relative or a friend said to you.
8. Top ten qualities you consider to be the most important in people.
9. The time you felt responsibility for someone.
10. Sharing and revealing secrets.
---
Topics about Places
---
1. My first trip abroad.
2. The most unusual place I have ever been to.
3. The place I would never visit again.
4. The most frightening place I have ever been to.
5. My first hiking (mountaineering, windsurfing etc.) experience.
6. Your favourite place for shopping or having dinner.
7. A vacation spot you would like to visit again and again.
8. Your favourite online spaces like social networks, websites or forums.
9. How has your room changed since your childhood?
10. Going to mosque or other house of worship not belonging to your religion.
---
Topics about Events
---
1. A high / middle / elementary school (college) experience I will never forget.
2. The moment you realized you had done a great mistake.
3. The best party in your life or the celebration you will never forget.
4. The event that divided your life into "before" and "after".
5. The first time you spent with friends with no parental supervision.
6. A thunderstorm, snowstorm, hurricane or any other natural disaster.
7. Moving to a new city or country.
8. A sporting event you took part in.
9. Describe something that you did not like at first, but then it turned out to be a blessing in disguise.
10. Which book/movie has left an indelible impression on your mind?
---
Topics about You
---
1. What role has school played in your life?
2. What makes me stand out of the crowd?
3. What do you feel when telling lies?
4. What fears do you have? How do you deal with them?
5. The moment you felt proud of yourself.
6. Describe a childish dream that has already come true.
7. A time when you felt lost in life.
8. A small thing I did to make the world we live in a little bit better.
9. The biggest challenge in your life.
10. What would you consider to be your biggest strength and weakness?
---
Topics about your Daily Life
1. Watching a horror movie with your friends.
2. The worst or the happiest day in your life.
3. The first day on a new job.
4. What was your first date like?
5. Your driving experience.
6. The first thing I think of in the morning.
7. Describe a day when the electricity or water supply was not working.
8. Describe the time you tried to fix something.
9. A funny story with your pet.
10. The time you felt ashamed.
---
If you are looking for some reflective essay examples, here is one:
Reflective Essay Sample
---
Need a reflective essay on one of the topics from the list? Place an order and our writers will write you a high-quality reflective essay.
Enter your email address to receive exclusive members-only discounts.
FREE SAMPLES
Essay – Economics
Bachelor's level, 6 pages
Essay Sample
Essay – Sociology
Bachelor's level, 12 pages
Essay Sample
Click here to obtain a discount code from our live support operator
Random FAQ :
Can your papers pass TurnItIn detection test?
Starting August 2006 we have launched a module that checks any
custom paper that we produce for plagiarism, be it a dissertation, coursework, thesis or a simple
5-paragraph essay. We utilize latest technologies of web search to detect plagiarized materials and
guarantee 100% authentic custom written research papers. The procedure is as follows: whenever the
writer uploads a completed paper to the control panel, our system starts an automatic plagiarism check
in the background. The paper is separated into small blocks, called patterns. Then the system performs a
web search by utilizing a so-called Rabin-Karp algorithm of string text search, thus giving the most
precise results, (it even includes sources where the parts of the paper were copied from). This
technology was invented back in 1987, and we found it to be the most adequate solution for our clients"
needs.
Are these essays written by real people?
Yes, of course we have a big team, employing around 1200
professional writers. This number increases every day as we keep hiring new people. In the feedback
section you may notice other customers mentioning writer numbers. Some numbers are over 9000. This is
how many writers have attempted to actually register with us, but we only work with the best, allowing
only the professionals to be a part of our team.
What happens to the essay once I
have received it?
It's yours to do with as you wish. No-one else will ever get to
see it, obviously apart from your writer, and if necessary the administrative staff (e.g. if there has
been a problem with the order). Every single paper that we deliver has been custom written for one
specific customer only, and it deals with that person's required topic and nothing else. We do not
resell, publish, trade or display completed orders anywhere else at any time. You may regard it as yours
in its entirety. We also do not make use of essay banks and pre-written essays; everything is written
fresh for each new order. Our service is completely confidential and we regard our customers' right to
privacy very highly.
Is there anyway to verify that my
paper will get to me on time?
Yes, you can keep track of the progress through your personal
control panel. Yet, maintaining contact with your writer is the most efficient way to obtain reliable
information in regards to your order progress. You can communicate with the writer directly, via the
control panel.
Do you cover all subjects?
As you will see from the tabbed subject list on our website, we
do cover almost every imaginable topic. We employ approximately 1200 writers who have all sorts of
qualifications, and our company is constantly expanding. If a specific writer you request is busy with
other assignments when you place your order, we will usually be able to match the order to another
writer who also has excellent credentials.
Are the assignments plagiarism-free and not resold and total confidentiality?
Our assignments are completely free of plagiarism. We do not
resell our work. We provide
complete and total confidentiality to the extent that even your writer does not know your identity.
Do you conduct the primary research also with the dissertations?
Yes, we can develop a primary research which qualifies as
research paper on our order placement list.
Who are EssayMasters.co.uk?
Our company is run by an administrative and management team, who
co-ordinate the incoming orders. The management team also co-ordinates our huge pool of writers. The
writers themselves are very diverse, as they have almost every imaginable qualification to their names,
in all fields and at all levels. Most of our writers are UK-based, with some being based in the USA,
Australia or New Zealand; in effect they have all had a British education. All of them hold at least a
Bachelors degree. Some of them hold a Ph.D., many of them have a Masters degree, and some of them are on
the way to their Masters. All of our writers are native English speakers, and they know the difference
between US and UK spelling and grammar. In case there is any doubt, all of our writers are given a brief
showing the difference between UK and US English.
Will I have any communication with the writer?
Yes! You can talk to the writer as much as you want via your
personal control panel. All customers who place an order have access to the system, which allows both
you and the writer to clear up any confusion even before it arises, or to swap information easily and
keep track of the progress on your paper, to request revisions, and so on. The communication between you
and your writer is not visible to anyone else apart from EssayMasters.co.uk"s administrative team. Our
control panel is a fantastic and easy-to-use facility. You can also talk to the administrative staff
from the same page (this communication will not be shown to the writer).
How will I receive my paper?
The same way you placed your order: online. When the order is
complete, you will be notified by email, with a link to your order account page, and your paper will be
uploaded to this page. You have password protection and no-one else can see your account page. You can
also track the progress of your order via your account page.
What makes EssayMasters.co.uk different from other custom writing sites?
Our experience in this industry sets us apart. We have grown
from an international organization catering for students all over the world, and we are now offering an
additional UK-based service for UK students, with UK writers. The reason for our specializing in the UK
market is twofold. Firstly, the conventions of academic writing differ from continent to continent, and
UK customers need UK writers. Secondly, the sheer numbers of our writers and customers have led us to
adopt a more individualized approach. We have lots of happy customers from all over the world, including
the UK!
What services does EssayMasters.co.uk offer?
Our specialization is academic writing, but we also serve
business people. In the academic arena, we do everything – such as high school essays, book and poetry
reviews, literature reviews, research collation and analysis, term papers, dissertation proposals and
actual dissertations. Our writers use UK academic English. We offer services for all students from high
school to post-graduate level.
Next Question
click for answers
NEED HELP? Start a Live Chat with an Operator, contact us
+441205601072 or send a message